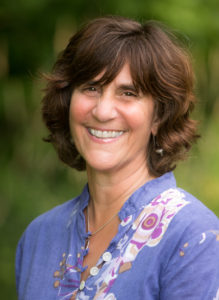 Dr. Marly Sachsman is a naturopathic doctor who provides healthcare to infants through the geriatric population. She is passionate about naturopathic medicine and partnering with her patients to restore health, wellbeing and balance. Her registered trademark is Empowering Health. In partnership with her patients, an individualized plan is created, embracing the lifestyle, dietary, nutrition, supplementation and additional therapies that will be most beneficial to the patient's wellness plan and restored health.
In addition to providing sound and innovative general care services to her patients, Dr. Sachsman has training and experience in Nutrition, Botanical Medicine, Homeopathy, Mind/Body Medicine, Environmental Medicine, GI Health, Brain Health and Healthy Aging. Dr. Sachsman brings a wealth of experience in working with children with special needs. She is certified in the use of ozone therapy as a potent medical treatment for a variety of complex, chronic medical conditions. Dr. Sachsman has worked extensively with Dr. Peter D'Adamo, the Eat Right for Your Type guru. She is trained in the use of the Genotype Diet as a powerful means to restore health, as well as to achieve and maintain optimal weight. Dr. Sachsman has additional expertise in providing patient specific therapies based on genetic testing. She uses lifestyle, diet and supplement therapies to promote positive epigenetic influences on her patient's inherited genetic make up.
Prior to becoming a naturopathic doctor Dr. Sachsman practiced as a licensed speech/language pathologist. She owned and operated The Family Wellness Center. She provided services to individuals with a variety of neurological conditions from autism to stroke. She embraced a holistic approach, treating the whole person with very good results. She provided services in a clinical setting and also contracted with numerous educational and health care agencies in Hancock County.
Dr. Sachsman is also certified by the Institute for Integrative Nutrition and is a certified Integrated Awareness® Teacher. When not with patients or at her desk at Maine Natural Medicine, she enjoys being with her family and friends. She loves being out in nature and is thrilled to return to the beauty of her Maine home.